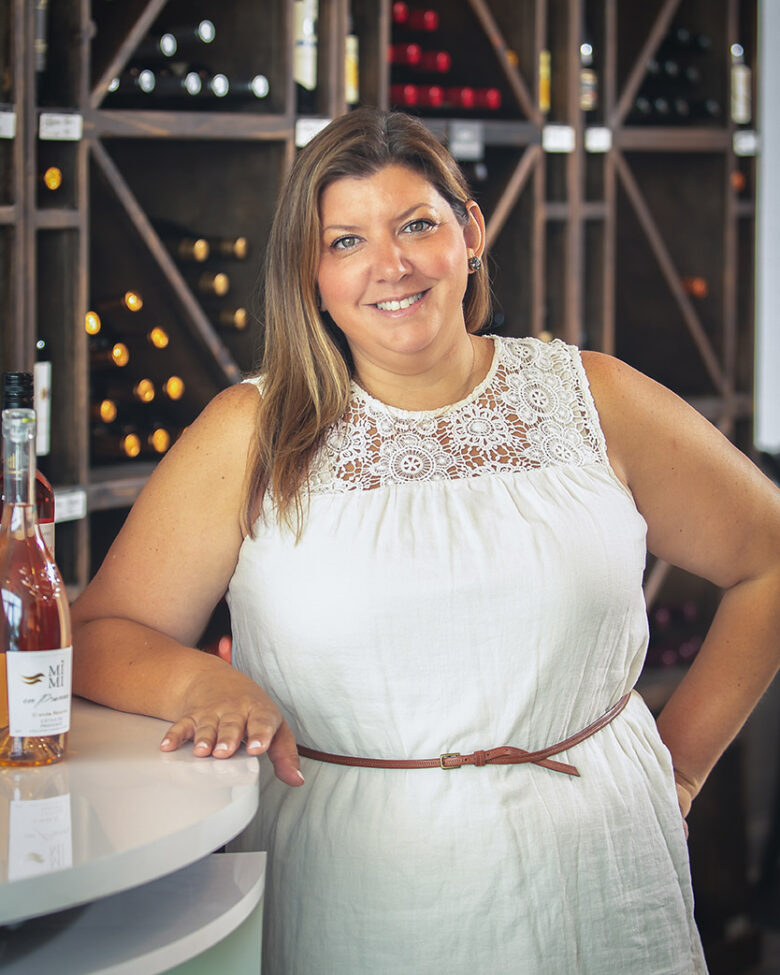 Shannon Ewer
Shannon is the owner of Barrel & Vine wine shop in Cohasset. Prior to embarking on her journey of entrepreneurship, she had spent her career in the wonderful world of accounting, starting at PricewaterhouseCoopers after graduating from the honors program at Boston College.  She then went on to spend 10 years in various accounting & finance roles at Eze Castle Software (then ConvergEx, later Eze Software Group) including spending 2 years in London where she discovered her passion for wine.  After giving birth to her 2nd son, she decided she needed a change of pace and joined CFGI as the VP of Finance before finally deciding to give in to her years-long desire to open her own wine shop.  Vine Bar is the combination of Shannon's & her husband's, Joe (the chef of the family), dreams.
GM & Wine Director, Operating Partner
Jennifer Knowles
Jenn's first server position was at The Chart House in Cohasset down the street from her house at 16. Less than 10 years later she had moved to San Francisco, moved into the fine dining realm and was running her first wine program. After tying for the highest score in her introductory exam with the Court of Master Sommeliers, she decided to find a mentor to help her move up the ranks and began working with Master Sommelier Larry Stone at Rubicon restaurant. With the help of an amazing array of mentors and generous wine loving guests, she passed the Advanced exam in 2009 and was recruited to revamp the wine and beverage program at The Inn at Little Washington which is the longest standing 5 star/5 diamond inn and restaurant in the country as well as the first Relais&Chateaux property in the US and a 3 star Michelin restaurant. After 3 years there, she was asked by the owner of the Jefferson Hotel in DC to do the same and their restaurant Plume was awarded a Michelin star as well. She stayed on for 3 years and then moved into management, opening the lauded Mirabelle as GM and Wine Director. She realized that using her skills and experience to train eager staff and bring warmth to her guests dining experiences was her path and went on to open Requin at the Wharf from inception as well as rebooting Mirabelle with a fresh chef and team. In 2019, she decided moving back home was her next great adventure and was hired by the Red Sox under the auspices of Aramark to revamp their hospitality program in the private side of Fenway Park. Then we all know what happens next…
In December of 2020, it was recommended by a friend that she should speak to the owner of Barrel&Vine in Cohasset. Offering to do anything needed, she convinced Shannon to take her on as a stray somm and the sparks flew! She was beyond excited when Shannon asked if she would want to be part of a local wine bar concept and now is wicked psyched to bring her love of education, hospitality and all things boozy to Vine Bar Scituate. Here she plans to bring her passion to the wine loving masses as well as those who crave a place that is filled with warmth and joy!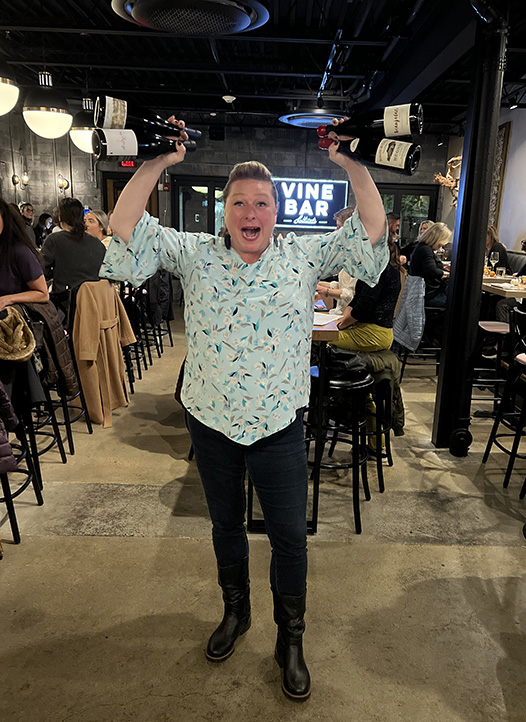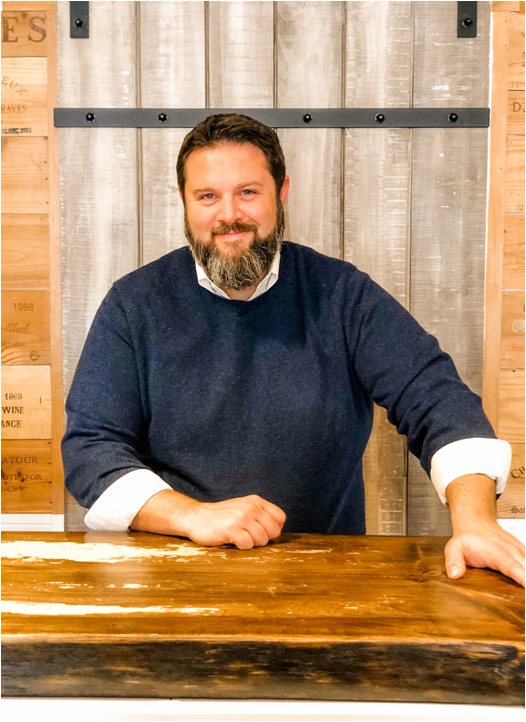 Joseph Ewer
Joe's day job is as the Chief Accounting Officer of Indigo AG – an agricultural technology company seeking to revolutionize sustainable farming practices. Joe graduated from Babson College & also began his career at PwC (where he met Shannon on the first day of training). The 2 years spent in London reinforced his love of travel & the culinary delights that only travel can offer. While Shannon will focus on the wine side of the business, Joe will offer his creative input on the menu as well as helping with various administrative aspects (like creating situationally-appropriate music play lists).