At Vine Bar, our ongoing goal is to be an integral part of the community, a gathering place full of friends where bellies and hearts are filled and to create relationships with our guests while having the opportunity to offer stories about the places and people that make the food, wines, beer and spirits we serve. We seek to expand our guests horizons, educate when possible & provide a special place to for the community to gather. Our focus is to move away from companies churning out wine 'products' with no identity and to incorporate sustainability into our daily ethos from the food on the menu to the beverage in your glass.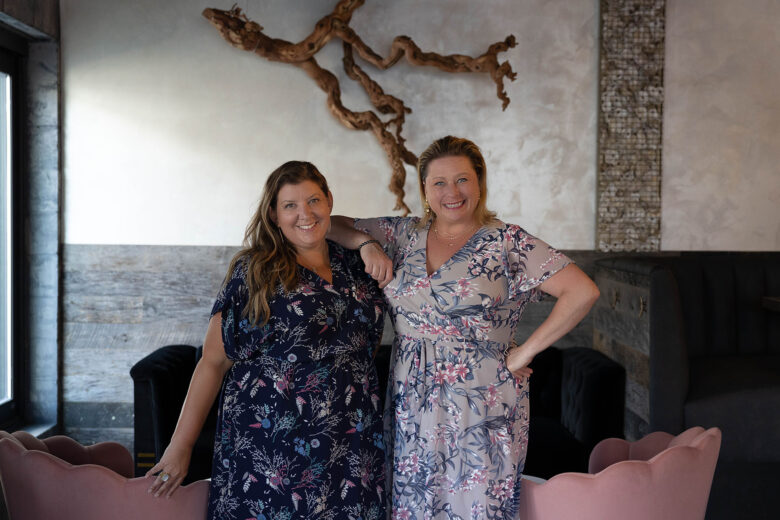 Piggy-backing on the success of our sister retail store, Barrel & Vine, in Cohasset, we realized that people are increasingly looking for interesting, well-made, small production, value-driven wines that tell a story, have a definite sense of place & are not manipulated. At Vine Bar, we seek to expand our guests horizons, educate when possible & provide a special place to for the community to gather. And that is how the story began…
Owner and Managing Partner Shannon Ewer owns Barrel & Vine wine shop in Cohasset and she and her husband and Co-Owner Joe had been looking at spaces for a wine bar. They were actually close to signing a lease before she and Operating Partner, GM and Wine Director Jenn Knowles met! Shannon and Joe had traveled extensively and lived in London for a few years where they truly fell in love with wine. After a long and very successful career in corporate finance, Shannon decided to cut her hours to have more time with her 2 boys and to pursue a passion which was continuing to burn very strongly. So, in 2018, she took the leap and opened Barrel &Vine Wine shop. Shannon has cultivated a broad base of customers, but the biggest thread was customers loving that the wines in her shop were smaller producers from real people versus from large brands owned by mega corporations.
Jenn is the 'restaurant' side and has been in high end fine dining here entire career, in all facets, but primarily focused on revamping and building wine programs and then opening restaurants as the GM&Wine/Beverage Director. After 21 years away from the South Shore, having grown up on Cohasset  Harbor, in September 2019 she was recruited as the first female Food/Beverage Director at Fenway to create a high-end fine dining component for the clubs, suites and catering components at Fenway. Then 6 months later Covid. She was told by a friend to speak to Shannon at B&V and asked Shannon to give her a home, which she did. About a month later Shannon asked her if she wanted to open a wine bar and she yelled HELL YES! Then 6 weeks later the space that has become Vine Bar went on the market. The lease was signed in March 2021 and Vine Bar opened in August of 2022 with an amazing reception from our guests. The rest, as they say, is history.