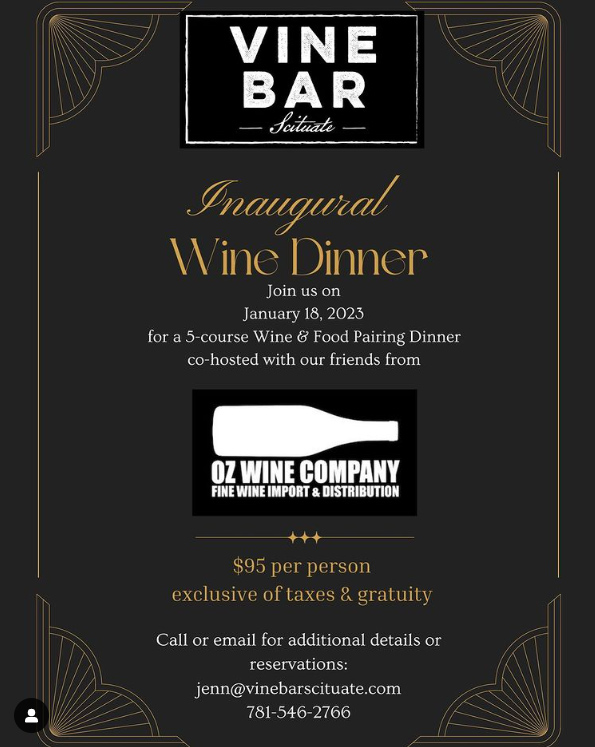 Join us on Wednesday, January 18th, for our first wine dinner featuring wines from the @ozwinecompany portfolio! Get the inside scoop on the process to get the wines from the wineries into your bellies, including:
-how Andrew, Oz's founder, finds & selects wines for his portfolio
-how our sales rep, Bridget, determines which wines to bring out to show us
-and how Jenn & Shannon decide between the dozens & dozens of wines that they taste to determine which ones make it onto our wine list
All while tasting through a 5-course wine dinner with choices from the Oz portfolio & food pairings to round out the experience. Menu includes:
-Champagne welcome with amuse-bouche
-1st course with 3 comparative white wines
-2nd course with 3 comparative red wines
-Cheese course with paired red wine
-Dessert course with dessert wine
We will start at 6pm with Laherte Freres Champagne and canapés and sit around 6:30pm.
Must be 21+. Cost is $95 per person, exclusive of taxes and gratuity. Don't miss your chance to be at our FIRST EVER wine dinner! Call (781-546-2766) or email ([email protected]) to reserve your seats!